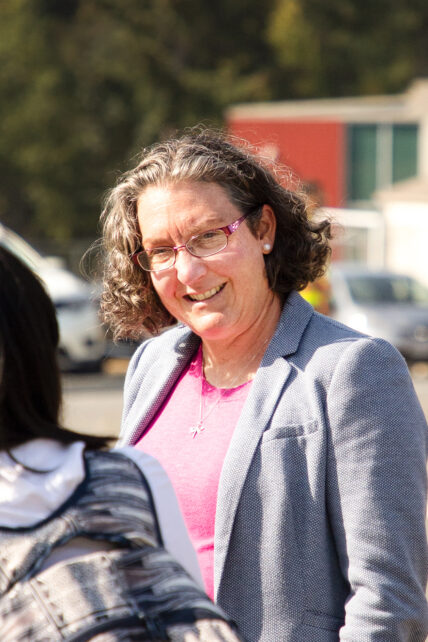 Meet Mrs. Turunen
Carrie Turunen is the Upper School Principal and Middle Years Programme (MYP) Coordinator and comes to Aspengrove School with 14 years of experience in both Canadian and International IB (International Baccalaureate) schools. She began her teaching career as an IB biology and chemistry teacher and has served as CAS (Creativity, Activity, Service) Coordinator, Head of Science, along with multiple roles in the IB Educators Network.
As a firm advocate of the IB philosophy of holistic, skills-based education, Carrie works to help teachers to successfully implement the IB programme and be innovative, risk taking educators. She believes that trust and compassion are the cornerstones of leadership and serve to establish a thriving school community for parents, students, and staff. She also works to create a strong academic program that helps students discover their passions and develop the skills to thrive in a rapidly changing global society. It is her belief that all students should be met where they are in their learning journey and held to high standards of personal and academic conduct.
Carrie completed her Bachelor of Education at McGill University and also holds Master of Science degrees in Biology and Sports Science from the University of Eastern Finland and University of Jyvaskyla. Carrie is a competitive national and international masters swimmer and strives to share her love of sports with those around her.