All You Need to Know
Your Aspengrove Journey Starts Here
Thank you for trusting the education of your children to Aspengrove School. We're so pleased to have you joining our community this year. While the first days and weeks in a new school can be overwhelming for students and their families, we're here to help make the transition a smooth and happy one. Have more questions? Please get in touch with us, as we'd be happy to help.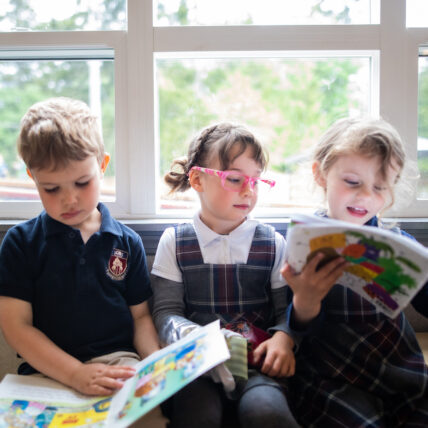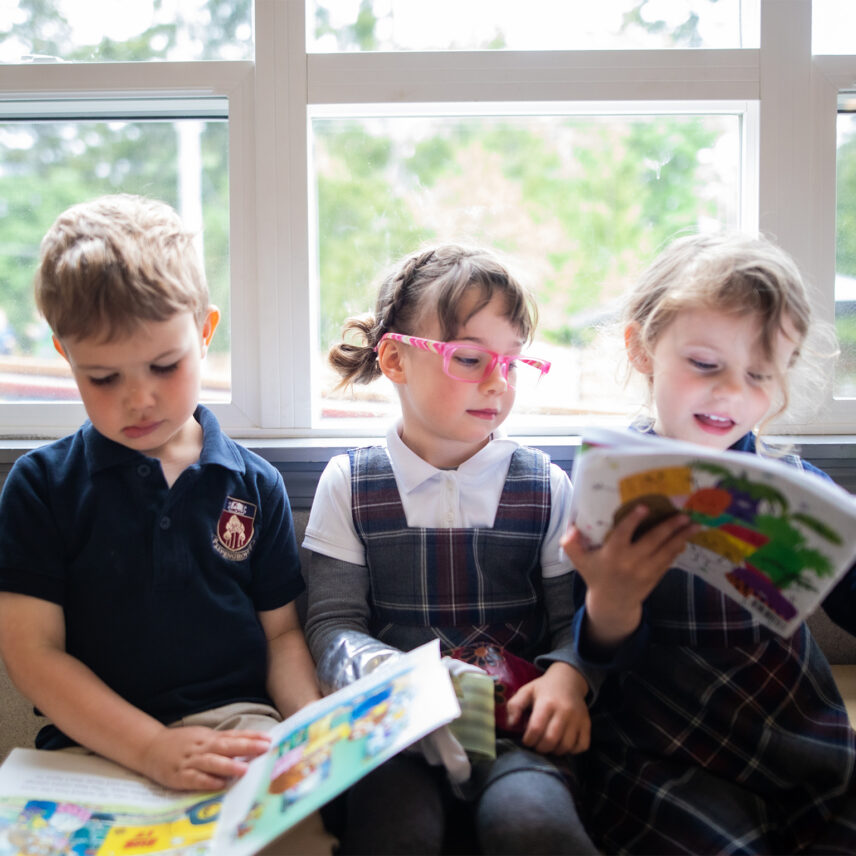 Before Orientation
Preparing for School
You're probably anxious to get all the things you'll need for the fall. There are a few things that you can do in the summer to help you be ready for day one. The first is to learn about the Aspengrove uniform and make your order. If you're interested in browsing our collection of used uniforms, come see what's available as soon as it's convenient. The second is to gather your child's school supplies.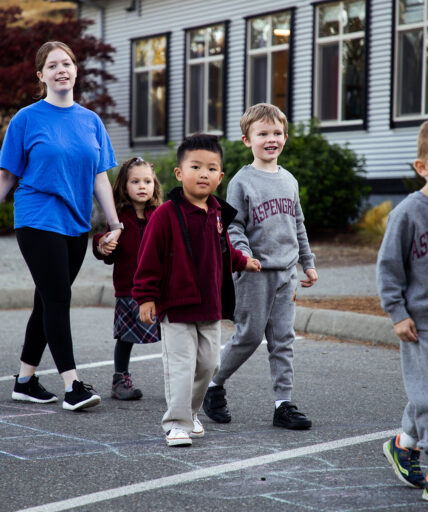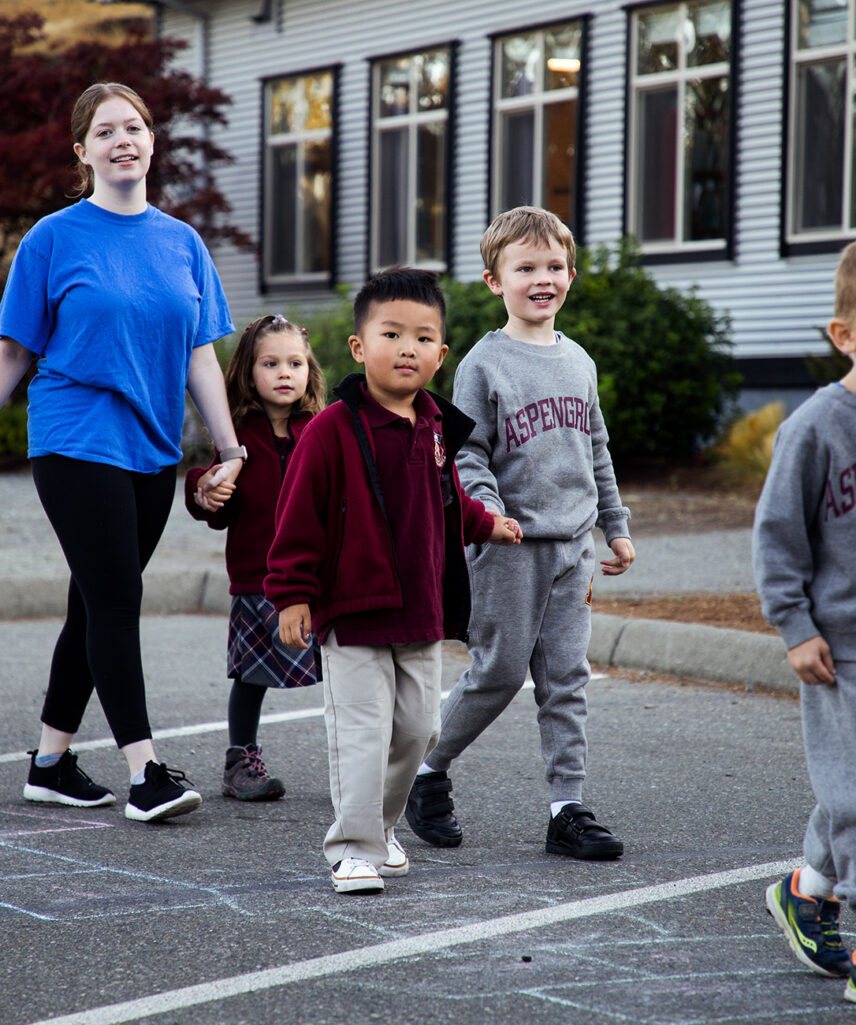 Orientation Day
Getting Ready
Prior to the first day of school, we invite new students and their parents to join us for an orientation, which is a great opportunity to tour the school and to meet teachers.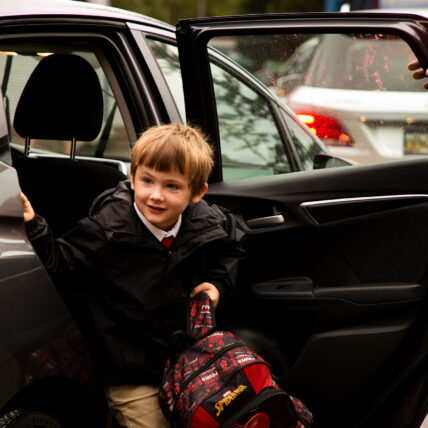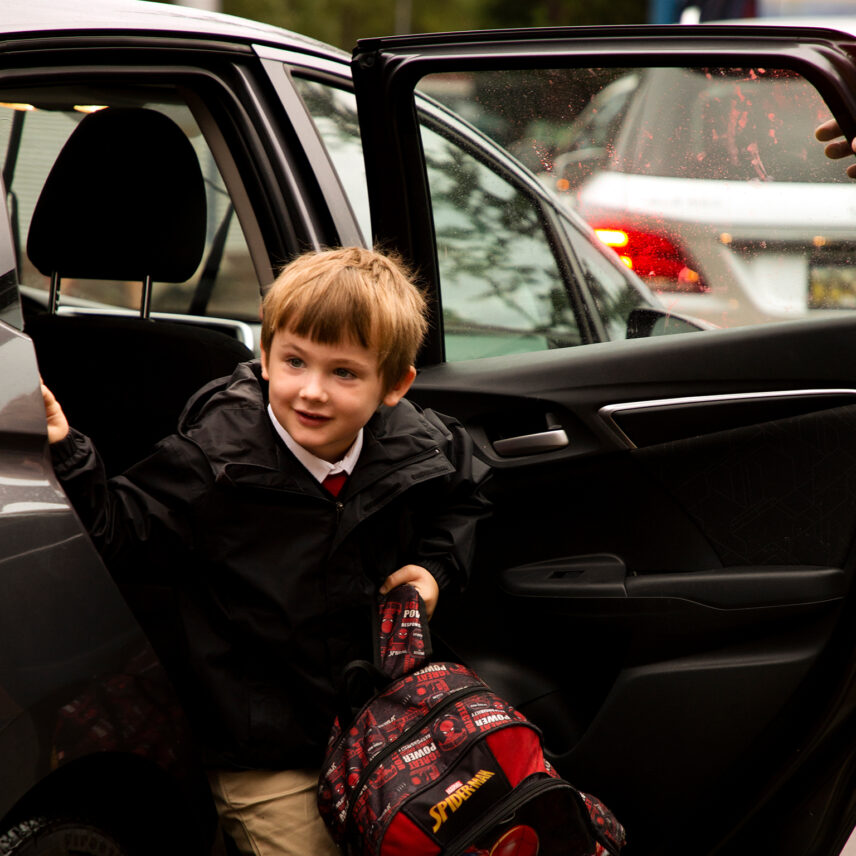 The First Day of School
A Fresh Start
The day after is the first day of school. Since this is a special day, we ask students to come wearing their formal uniform. In the morning assembly, students will find out which house they're in (Oak, Cedar, or Arbutus), receive a house shirt and pin, and be warmly welcomed to the Aspengrove family. Like all assemblies, parents are welcome to join. It's going to be a fantastic year—and we look forward to getting it all started on the first day!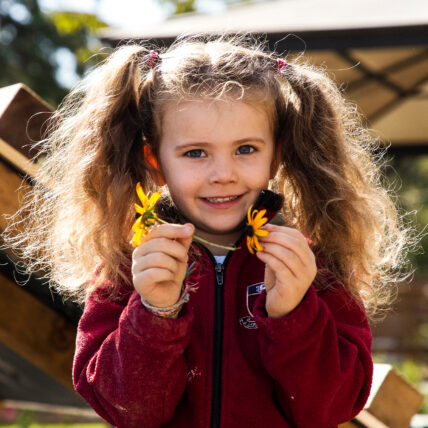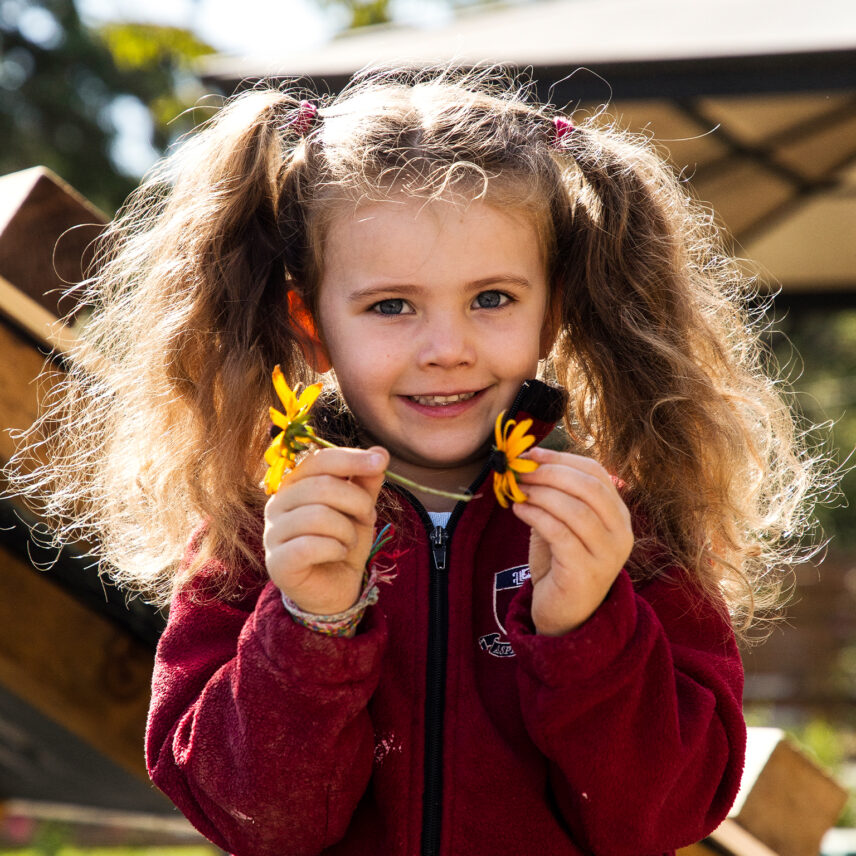 The First Week
Jumping Into a Year of Fun
The first few days of school are busy! A full schedule of all the fun upcoming activities will be emailed to you, but we always begin with a pancake breakfast on Friday. Parents are encouraged to join their children at this fun (and free) event hosted by our Board of Governors. Wear your House colours instead of your uniform. So if you are in Cedar, find some yellow to wear. Arbutus will be in red, and Oak will be in blue. Even some of our parents like to get in the spirit.
Calendar & Events
What's Happening All Year
Establishing a strong partnership between home and school is of utmost importance at Aspengrove School. Each week, you will receive an e-newsletter from our Head of School, detailing important information, upcoming events, and information on exciting things happening around campus. We encourage you to read the enews every week.
You will also receive regular communication from your child's educators. Be sure to stay up to date on important events by visiting our school calendar!
Questions?
We're here to answer your questions and help make your child's experience at Aspengrove School as fulfilling as possible.