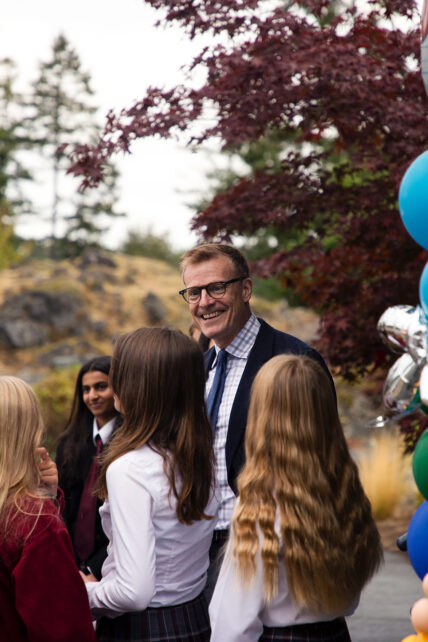 Meet Gary
We are very pleased to welcome Dr. Gary Kern to the role of Head of School at Aspengrove. Most recently, Gary was the Principal of the Senior School at St. George's School in Vancouver. During Gary's education career, he has worked both in public and independent schools and has been a teacher and principal at both the Elementary and Secondary level. Gary further served as the Director of Innovation and Learning at West Vancouver Schools, where he established leading programs that captured the fullness of a student's education. 
Gary brings with him experience outside of education. For five years in the early 2000s, Gary was the Canadian General Manager for a global IT company. He also has numerous stories and scars from his time in athletics, representing UBC and Canada as a soccer player and completing numerous marathons including the Boston, New York and Berlin marathons. These experiences have taught Gary the value of dedication, desire and determination.
It has been a central mission to Gary's work that he finds ways to engage students and the community in a broad and relevant education. Through academics, co-curricular activities and community engagement, Gary has supported programs where every student is known, challenged and celebrated in their learning journey. 
Gary holds a Bachelor of Education from UBC, a Bachelor of Physical Education from UBC, a Master of Science from the University of Oregon, and a Doctorate of Education from Kansas University. His thesis, "The Essence of School", examined the competing aims of education. 
Gary and his wife, Megan, are thrilled to call Vancouver Island their home and look forward to connecting with the Aspengrove and broader Nanaimo community. When not working, you will find them on the trails walking their retriever, Alfie, or on the water kayaking and enjoying visits with their three "young" adult children.