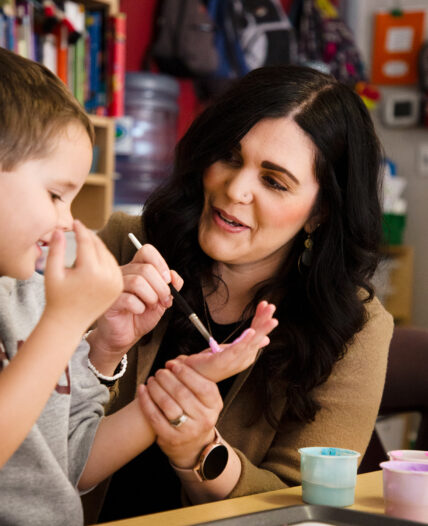 Meet Mrs. McRae
Jessica has been a teacher for 15 years, 13 of which have been spent at Aspengrove School as a Junior Kindergarten teacher. Jessica's goal is to make students feel comfortable and safe in their Junior Kindergarten environment as well as to be inspired to follow their curiosities and discover the world around them in a way that is true to them.
What do you love most about your work?
"The community feeling from the school and the families as well as the never-ending hugs and the opportunity to view the world through my students' eyes! As an adult, it is incredibly refreshing to remember what it is like to be a child and feel the joy from the little things."
What inspires you?
"I am always inspired to grow as an educator and learn more about child development. Discovering new and innovative resources helps me support my students in the best way that I can."