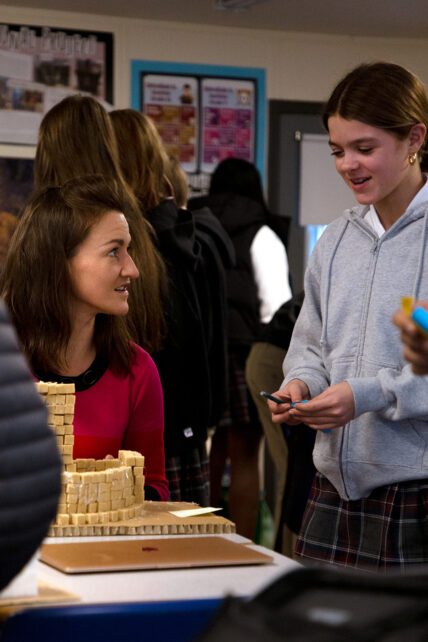 Meet Mrs. Parsons
Over the past 12 years, Natasha has had various roles within Aspengrove School. She is currently Aspengrove School's Coordinator of the Grade 10 Adventure Program, MYP Individuals and Societies teacher and DP Geography teacher. Natasha strives to teach her students that learning is a journey that you should embrace for life! Her goal is that her students see that risk-taking is fun and that every opportunity that comes their way should be embraced. Everything is achievable if you put your mind to it! 
What do you love most about your work?
"When you see the students discover new passions and interests that they never thought they would enjoy/do! I also love working and collaborating with an amazing group of colleagues."
What inspires you?
"Being active! I love nothing more than running through trails and immersing myself in nature. Being a Geographer, I also love travelling and visiting new cultures. I love learning about people's experiences and adventures. David Attenborough is my hero!"
Meet Pip the Adventure Pup!
Pip has been working at Aspengrove School for the past year as Mrs. Parsons teaching assistant! In addition to her love of swimming, running, hiking, and riding on the back of a quad bike, Pip thoroughly enjoys her time at Aspengrove School learning in class with Mrs. Parsons and adventuring with her Grade 10 buddies!