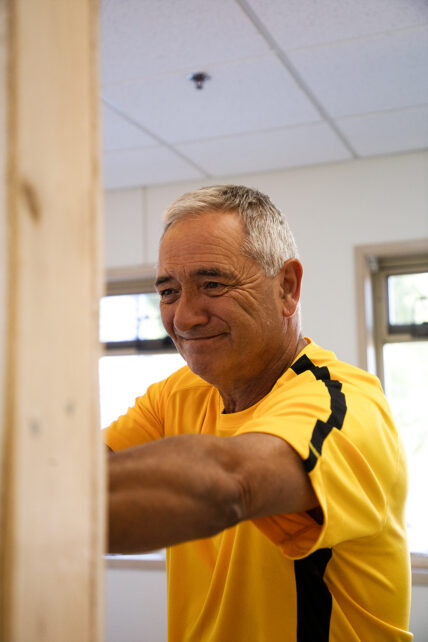 Meet Mr. Simard
Don has been the Facility Manager at Aspengrove School for close to 8 years. In his role, he manages all physical aspects and the grounds of Aspengrove's 40-acre campus. One of Don's favourite things about his job is receiving a new design idea for a building or space and turning it into reality! The excited reactions of the children to the change in their space is always memorable.
What do you love most about your work?
"The most enjoyable part about working at Aspengrove is the people I work with every day, from the teachers and students to the administrative staff and board members, to the parents and facilties team. They all contribute to a passionate and dynamic culture that manages to make my days lighter and richer."
What inspires you?
"Aspengrove has an amazing property and I'm inspired by its natural beauty. I'm Inspired to make it as presentable and usable to our community as I can."