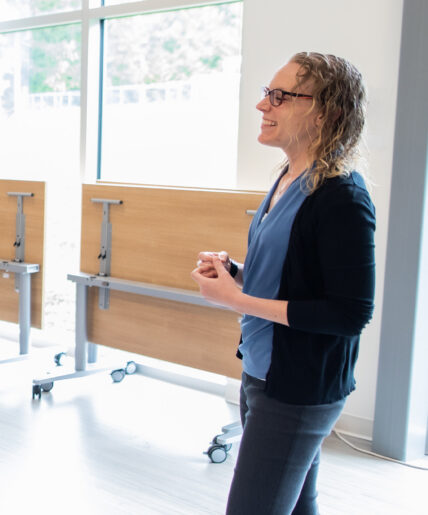 Meet Ms. Martens
Lisa has been teaching for 14 years and has spent two of those years at Aspengrove. She currently teaches Music, Performing Arts, and Science, and she loves watching students becoming more independent as they apply new learning, ideas, and skills in new situations. "My hope is that my students come away from my classes with deeper curiosity that inspires them to think and to learn," she says.
What do you love most about your work?
"My favourite thing about working at Aspengrove is the strong sense of community among students and staff."
What inspires you?
"Getting active! In my spare time I like to run, golf, bike, snowboard, hike, and play squash."