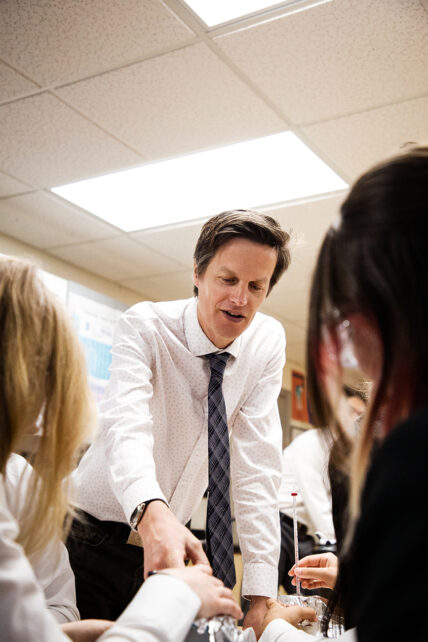 Meet Mr. Ohly
Rob Ohly is the Middle and Senior School Principal at Aspengrove School as well as the International Baccalaureate (IB) Diploma Coordinator. Rob has over 20 years of educational experience, having worked in the United Kingdom, France, and Canada in public, international, and independent schools. He has been heavily involved with the International Baccalaureate for 17 years through teaching Chemistry, Physics and Theory of Knowledge in the IB Diploma Programme, and Science in the Middle Years Programme. He is also a member of the IB Educators Network as both an IB workshop leader and a DP Chemistry Examiner. Currently, Rob is also the Chair of the BC Association of IB World Schools advocating for IB issues across the province of BC.
As Principal of the Middle and Senior School, Rob understands the transformative power of education and works with teachers to ensure that Aspengrove's mission of creating compassionate, knowledgeable, and principled global citizens is delivered in an inspiring and thriving school. Rob's focus on building positive relationships helps foster the unique and special community that is Aspengrove School.
Rob completed his Masters of Chemistry at the University of East Anglia before completing his Post Graduate Certificate of Education at the University of Oxford. Before beginning his teaching career, Rob worked as a research scientist for the Health and Safety Laboratory for the United Kingdom's government. Rob has three children who keep him busy, mostly on the soccer field coaching! He is passionate about music, sports, and likes to read popular science books.