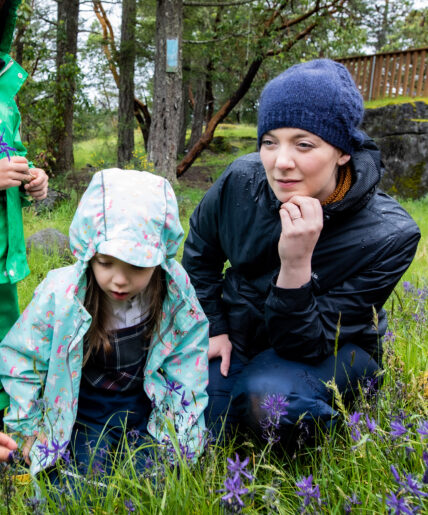 Meet Mrs. Vincent
With 15 years as one of Aspengrove School's Kindergarten Teachers, Sarah strives to help her students nurture creativity and a sense of agency as well as learn skills for conflict resolution, cooperation, communication and problem-solving. Her goal is to ensure her students feel that they are part of a community and are supported to be who they are.
What do you love most about your work?
"Watching my students gain skills and confidence in themselves and celebrating their learning with them!"
What inspires you?
"The most inspiring part of teaching Kindergarten is learning alongside my students and watching their curiosity and imagination be sparked by the world around them! So much growth and development happens in Kindergarten and being a part of those 'aha' moments is pretty special too!"